We understand the strict hygiene standards placed on businesses dealing with food, which is why our packaging products have been designed to help you follow the procedures and ensure food safety. We offer a range of products, including FIBC/Bulk bags, Polythene valve sacks, and many more. If your business is involved in the food industry and you would like more information about our packaging solutions for your food products, contact us today and our team would be happy to help.
Food Grade Bulk Bags by Centurion Industrial Packaging Ltd
Our food bags are manufactured at ISO, BRC and HACCP–certified and accredited factories ensuring that our customers receive the highest quality products, every time.
All of our bags are manufactured in a hygienic environment, with in-depth, individual production and final inspection to ensure there is no contamination from outside agencies. All of our bags are vacuum cleaned and then passed through full metal detection.
BRC (British Retail Consortium) accredited food–grade bags are manufactured to adhere to some of the most stringent procedures and standards in the industry. This ensures you are left with an extremely high–quality bag at the end of the manufacturing process. 
At Centurion Industrial Packaging, we pride ourselves on the fact that our bags adhere to such high and industry–leading standards.
Summary
All construction materials are 100% virgin grade –

this means that the material is unused and has not been through any other process other than production

, ensuring complete cleanliness.

All materials are cut using ultrasonic cutting machinery in order to neutralise the risk of loose thread contamination.

Each product is passed through a series of sensors, including a metal detector and a light table, in order to neutralise

the

threat of contamination.

Each product is carefully air-washed and then vacuumed in order to remove every single loose thread or foreign body.

All

of

our products have been carefully designed to limit contamination.
Your Products, Our Assurance
Depending on your specifications, your food–grade bulk bag may also require an additional polythene or foil liner. If this is the case, your additional material will be checked against the same rigorous inspection criteria in order to maintain the quality of the product and the safety of your customers.
Our products can also be provided in coat materials, with slit-proof seams for the transportation of powdered products
Our Standards
Our food packaging is checked against the following standards to ensure complete compliance:
BRC/IOP

British Retail Consortium/ Institute of Packaging

HACCP Hazard Analysis and Critical Control Points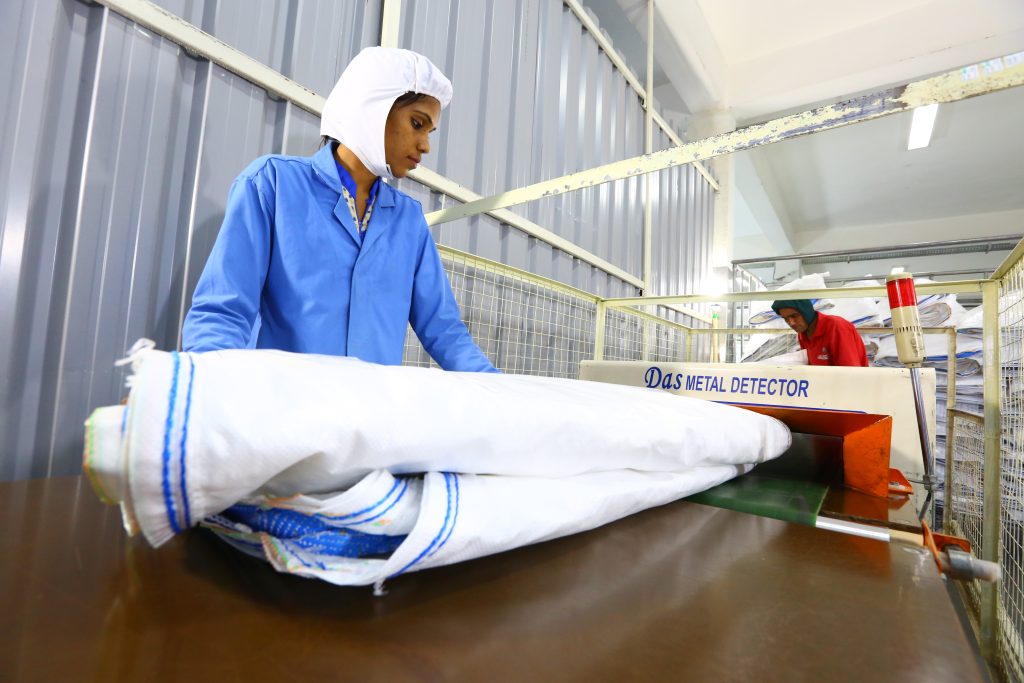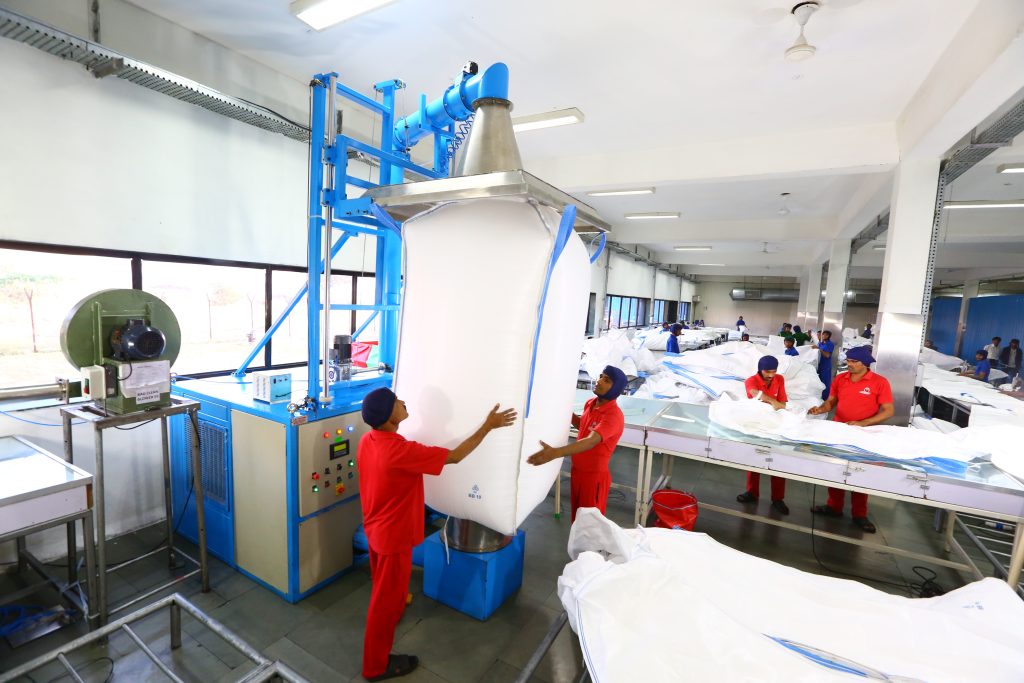 Order Food Grade Bulk Bags From Centurion Industrial Packaging Ltd Today
Our products are already used by internationally recognised food producers and processors from all over the world. These companies insist on the highest quality products and complete product traceability to ensure that they are adhering to safety procedures. These companies trust Centurion Industrial Packaging Ltd to provide these products because of our rigorous raw material checks, thorough manufacturing inspection, and in–depth quality control checks.
All of our food–grade bulk bags have been certified for sale by the BRC/IOP and HAACP.
Contact us today to discuss your food–grade bulk bag requirements. Our dedicated and experienced team will be happy to help you with your enquiries. For more information on our packaging bags, take a look at our frequently asked questions about bulk bags.