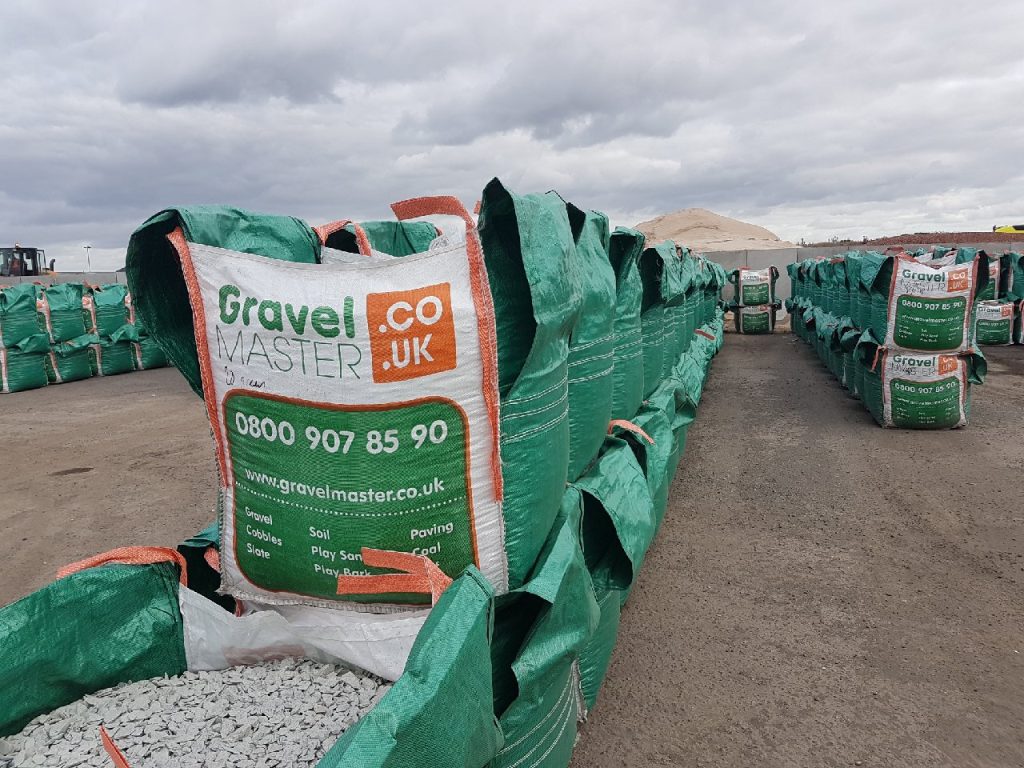 Aggregate FIBC's From Centurion Industrial Packaging Ltd
Centurion Industrial Packaging Ltd provide an extensive range of aggregate and builders merchant bags in whatever configuration you require.  Whether, 4 loop, tunnel lift or crane lift bags our bags can have filling spouts, discharge spouts and all specifications in-between.  We can supply fully printed bags to promote your product and company name.  Use our in-house design and artwork facility to assist you in creating your bag.
The Benefits of Our Construction Packaging
Proper presentation of your product with clear, branded labelling and printing that is unique to your company.
Range of stock products to choose from.
Packaging that has been designed to meet rigid sustainability, health and safety, and quality standards.
Your Product, Our Assurance
All products that ship with Centurion Industrial Packaging Ltd are guaranteed to be contained securely, safe from outside contamination or interference. Our operations and packaging solutions have been designed to be sustainable, with the goal of having as small an environmental footprint as possible. Throughout your business relationship with us, Centurion Industrial Packaging Ltd will be a sound, honest, and upfront business partner — one worthy of your trust and confidence.
Benefits of Working With Centurion Industrial Packaging Ltd
An experienced and honest business partner dedicated to the quality of our product and yours.
A company with a committed and dedicated team.
Stringent quality control requirements, including ISO 9001, ensuring that you only receive the best quality product.
A company where sustainability is close to the heart of everything that we do, ensuring a better world for future generations.
Technical advice and experience is available to you