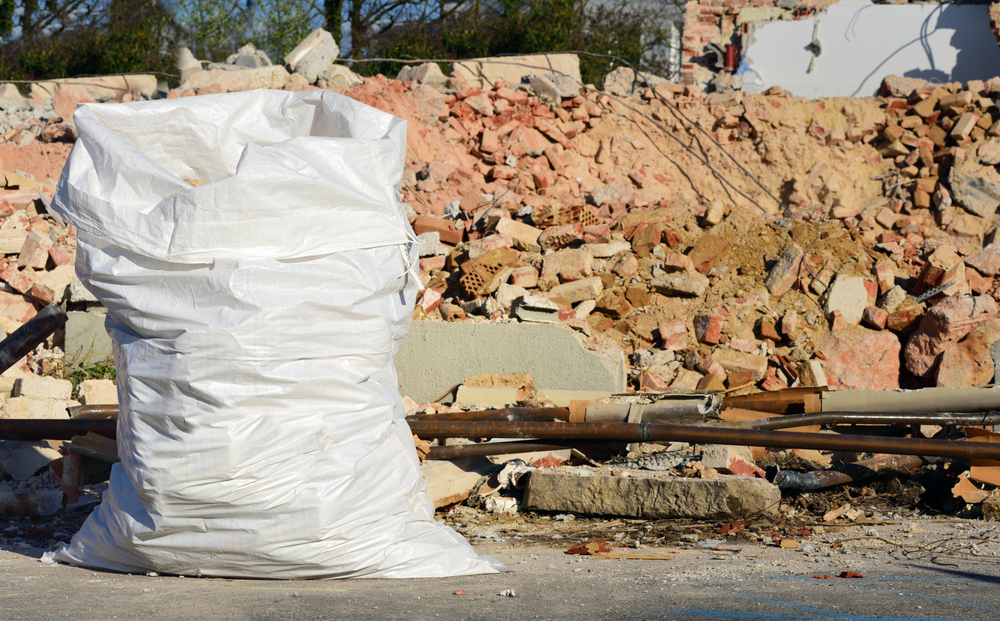 Everything You Need To Know About Rubble Sacks
28 July, 2022
Rubble sacks, or rubble bags as they are sometimes known, are one of the most popular bagging solutions we sell here at Centurion Industrial Packaging, and why wouldn't they be? The humble rubble bags have many different uses across many different industries. 
Some of the industries rubble sacks are used include; construction, gardening and agriculture to name just a few. 
In one of our most recent blogs, we looked at some of the most asked questions regarding bulk bags; so, we thought, why not look at some of the most asked questions about rubble sacks. 
What Are Rubble Bags? 
Before delving into everything you need to know about rubble sacks, we might want to first establish exactly what a rubble bag is. 
To put simply, rubble sacks are heavy duty bags used to transport decidedly heavy material. Because the bags are designed with durability in mind, they have proven an extremely cost effective storing method for various domestic and commercial projects. 
The bags are made from 100% recyclable material which is also extremely durable polypropylene. The bags are frequently used for skips or for other forms of waste disposal. 
What Materials Do You Put In Them?
As you might have guessed, because rubble bags are primarily used for skip purposes, most of the material stored in them are material intended for disposable. The materials can include general household and garden waste and construction waste such as the aforementioned rubble. 
Due to the nature of the bag, you should not use the bags to store hazardous substances. These can include chemicals, batteries, asbestos, contaminated plasterboard and certain food waste. 
Are Rubble Bags Waterproof? 
Unsurprisingly, one of the most commonly asked questions regarding rubble sacks is are they waterproof. In short, the bags are not 100% waterproof, however, they are very effective in the rain to ensure you can work with them outside. 
While it is highly not advised not to leave the bags out during a prolonged downpour, if it happens to rain during the transportation process, the bag's overall integrity will remain in contact. 
How Big Are Rubble Bags? 
While rubble bags can vary dramatically in size, they are primarily used for heavy duty purposes so most of the bags are quite sizable. Typically, rubble bags are 20 inches by 30 inches holding up to 50 Kgs of weight. However, it must be said, this can vary depending on the type of rubble sack you are buying. 
Do They Have Any Other Names? 
For the most part, rubble sacks and generally called rubble sacks or rubble bags. However, they do have a slightly unique nickname. Rubble sacks are sometimes called builder bags. It is believed they are called this because of how frequently builders use them. 
At Centurion Industrial Packaging, we stock many great packaging products. From the frequently mentioned rubble sacks to FIBC bulk bags. We serve many different types of bags to many different industries. So, if you have a bag related inquiry, please contact us.