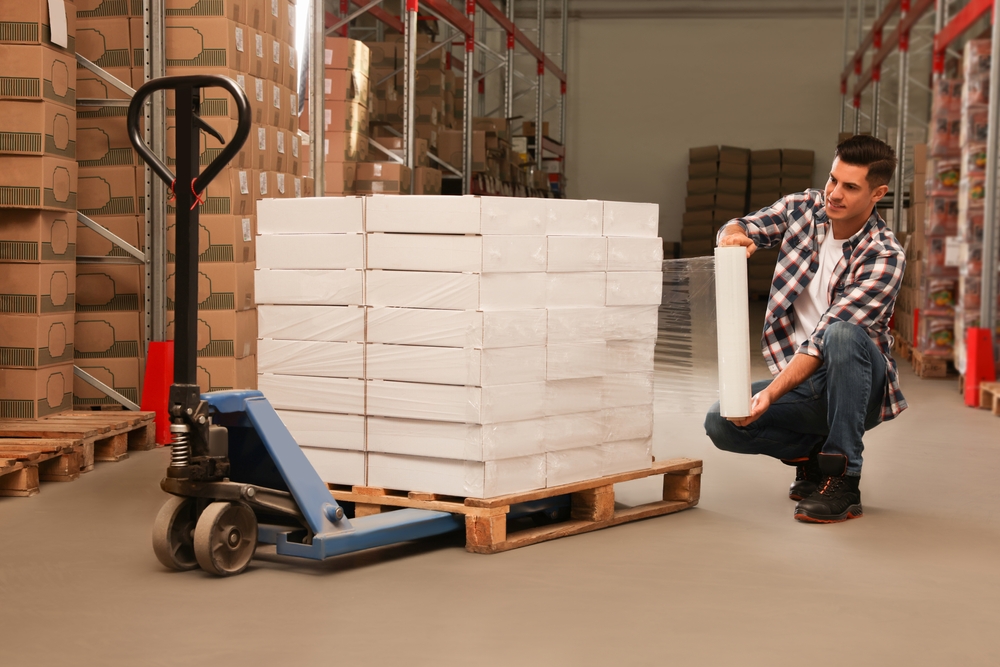 Why Choose Stretch Film Pallet Wrap
21 July, 2022
In one of our most recent blogs, we covered how to successfully and safely transport FIBC bags. When it comes to the safe and effective transportation of our bags, there is one product which is a clear stand out, that is of course being stretch film pallet wrap. 
At Centurion Industry Packaging Ltd, we are aware many of our customers might be transporting expensive and fragile goods. As such, you will want to ensure the substances or products are firmly and securely protected from any outside interference. 
Whether you are transferring food grade bulk bags or standard rubble sacks; protecting your bags is of paramount importance. That is why we have decided to detail some of the many reasons to invest in stretch film pallet wrap today.
Unbeatable Protection From The Elements
Along the transportation journey, material is exposed to all manner of different elements and conditions. The pallet wrap protects against dirt, germs and rainfall significantly more than other material and/or no protection whatsoever. 
The wrap also protects against potential damages. Along the transportation journey, there are all kinds of nicks and tears that can appear on the products because of potential hazards. Luckily, pallet wrap protects against this. 
It Is Cost Efficient 
Stretch film wrap is actually incredibly cost efficient compared to other industry used wrap material. Compared to strapping or heat shrink wrap, the technique stretch film wrap is significantly cheaper and more efficient. 
Stretch Film Wrap Is Incredibly Practical 
Accompanying stretch wrap's incredible cost efficiency is the fantastic practicality it offers. Firstly, stretch film wrap is very easy to actually wrap. When running it through various wrapping machines, the process is quick and always efficient assuring that there are never spots left unwrapped. 
Wrapped items can be easily scanned through various optic scanners meaning there is little confusion as to where the material or items need to go and subsequently what the material actually is. 
It Is the Environmentally Friendly Option
The icing on the metaphorical cake is the fact that stretch film wrap is the environmentally friendly option. The wrap is recycled and subsequently much more environmentally friendly compared to other industry used material. 
It Can Cater To Just About Any Bag
One of the positives of pallet wrap is, at least when used correctly, it can be used on just about any bag. Whether you have a bulk bag, FIBC bag, rubble sack or anything else in between.
We Supply High Quality Stretch Film Pallet Wrap
At Centurion Industry Packaging, we supply high quality stretch film pallet wrap which can be used to wrap all kinds of packaging. If you require stretch film wrap or any other form of packaging for matter, please be sure to contact us.