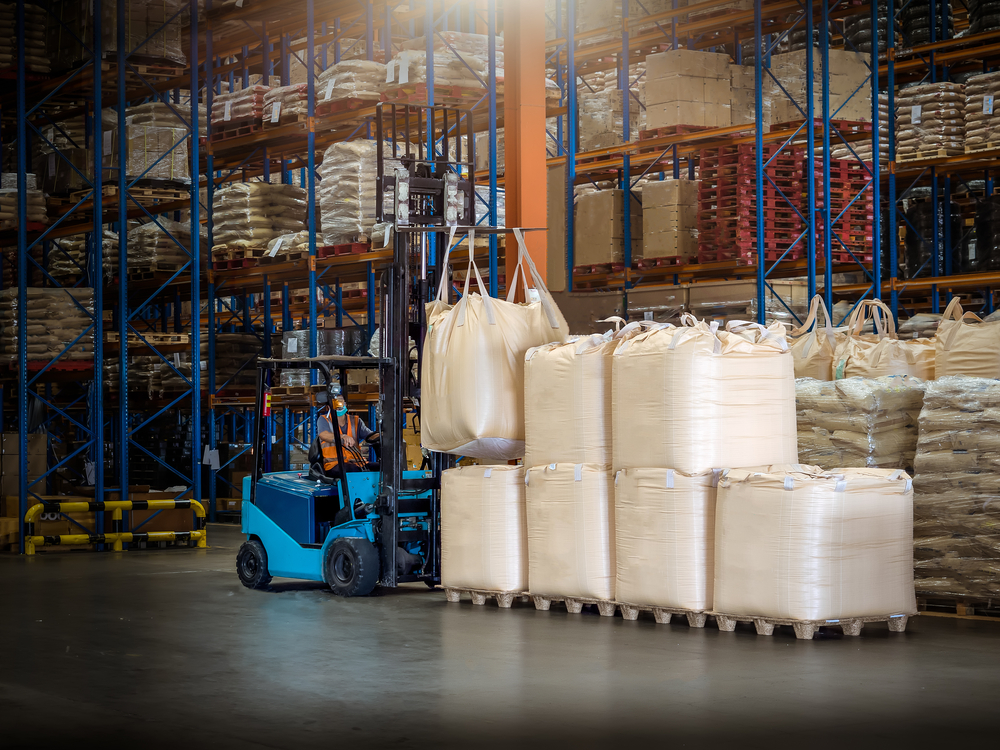 How To Transport FIBC Bags
14 July, 2022
At Centurion Industry Packaging, we pride ourselves on ensuring that our customers not only make the correct purchases for them; but have sufficient after sale care in the process. From ensuring they know the maximum loading of a bulk bag to knowing when a food grade bag is required. As such, we thought it opportune to detail how to correctly and efficiently transport FIBC Bulk bags. 
Whilst there is not one clear way to do this, there are a few different must enact techniques. So let's take a look at some of the best ways to transport FIBC bags. 
Forklift Transport 
When it comes to physical transportation of the FIBC bags, the most popular way is via forklift. There is also a decent argument to be made for forklift transportation to be the most efficient way. 
When it comes to using a forklift to move and transport a FIBC bag, you will want to ensure that the forklift can take the maximum weight of the bag when filled.  As you might have already guessed, if the forklift can not withstand the weight then it can have catastrophic consequences. 
You will then also want to examine if there are no rough or pointy edges. This is because the edges might piece the bag resulting in the substances in the bag leaking out into an inconvenient place. Now you are ready to start transporting your FIBC bag. 
Ensure All Employees Are Clear of The Area
Before you even start lifting the bag, be sure that the area is completely clear. If the area is not clear, this drastically increases the potential for an accident. As such, employees should be trained in health and safety procedures to ensure they can keep themselves safe as well as their colleagues. This sentiment is echoed for the any other parts of the moving procedure.  
Do Not Move the Forklift When Picking 
Arguably one of the most important techniques or procedures when picking up FIBC bags with a forklift is ensuring the forklift has grinded to a complete halt before starting the picking up process. Even if your forklift is only moving slightly, this has the potential to cause a catastrophic accident. 
Begin The Process
When picking up the FIBC bag, ensure the lift loops are vertical to avoid the lateral forces causing damage. Also hold the bag close to the mast, keeping it tilted at a proper angle. Then, slowly and smoothly lift the bag ensuring it is a comfortable height from the floor. 
Manoeuvre Slowly To Your Destination
Before starting your journey to your destination, be sure to have a clear line of sight to your destination. You should ensure there are no obstructions in your way also. Once the journey is within sight and clear, you can slowly and securely start manoeuvring towards the destination.